Ideas for focused results in a distracted world by Brad Willems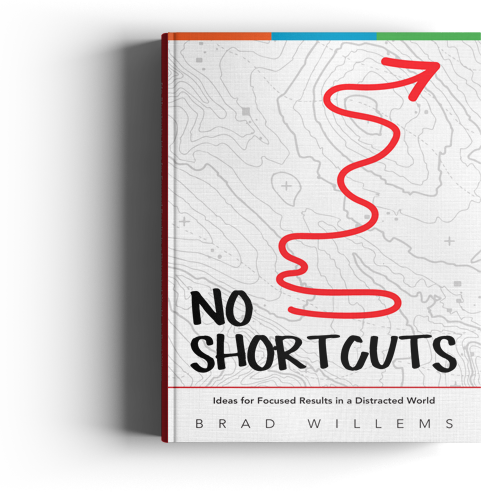 Our world is full of noise. From the talking heads on business television to the water-cooler conversations at work, our information age has given everyone a voice. Very little is actually valuable information, and even less is wisdom - the stuff that actually matters to you and I.
The reality is this - success rarely comes simply. There's no easy prescription. In fact, more often than not, it comes as a result of hard work. There's no shortcuts. When you possess that quiet determination to stick to a course once decided on, when you understand that there are no shortcuts to success in this life, and when you're prepared to do the work that most people aren't prepared to do, your success is virtually guaranteed!
---
Inside You'll Learn...
Why "grit" is crucial to your success in life,
Five investment mistakes (almost) everybody makes,
Six tips for big impact giving,
A foolproof approach to living within your means,
The three ways we all acquire experience,
When to stick with the herd… or not,
How 9/11 changed my perspective on investing,
The essential ingredient to controlling spending,
And much more…
Request a Copy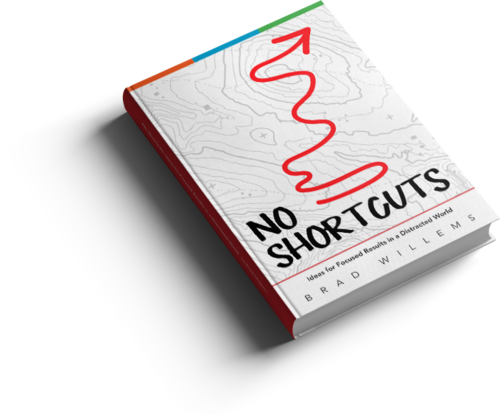 ---
What Others are Saying
"I have always respected Brad Willems as a man of integrity and conscience. He "walks the road he talks about". If we truly concern ourselves with the idea of what we want our epitaph in this world to be, this book lays out practical steps to truly leaving a lasting legacy to our family and others in this world. No Shortcuts lays out principles to get there."

~ William (Bill) Blaney
Former Executive Director & CEO, Global Aid Network Canada
"Straightforward advice for absolutely everybody regarding strategy, success and significance from a man who walks it like he talks it! In "No Shortcuts" Brad uses examples from his own life and the lives of others to communicate a common-sense approach to life choices about grit, goals, gains and giving that will resonate with both those searching for success and those who have already achieved it. A book that must first be read and then immediately turned into a road map for life!"

~ Shannon Stewart
Vice President, Savvy Management Group Inc.
"Brad has provided an inspirational and very personal perspective on success, however we may define that as individuals. As he leads us through many of his personal experiences, he lays a framework for us to ask ourselves "why" we want to achieve our goals – personal and financial – and only then does he set the framework for how to go about this. His years of experience help provide time-tested approaches to personal, professional and financial success."

~ Steve Donald, FCPA, FCA
Former President, Assante Wealth Management
"This is not just another book on finances for the bookstore shelves. Brad Willems has given us a personal, readable, clear, and practical guidebook on managing one's finances. The principles which Brad promotes make great sense and have been proven over time. However, perhaps the most significant contribution that Brad makes relates to philanthropy. When stewardship and generosity go together society is enriched."

~ Dr. Michael Pawalke
President, Briercrest College & Seminary
"I thought, "No Shortcuts", was going to be about the world of personal finance and how to improve my own financial situation. It was, but as I was reading I soon realized that this book is about much more than money. Brad has given us ideas and concepts that will not only help achieve financial success but more importantly help to improve our own personal development and personal relationships with others. Written in a clear and concise manner, this book serves a handy future guide."

~ Doug Siemens
President, Siemens Transportation Group
---
About the Author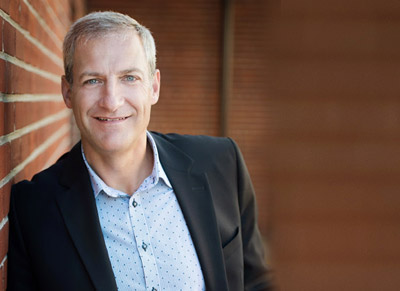 Brad Willems is a CERTIFIED FINANCIAL PLANNER professional and a recognized financial educator and speaker, having appeared on Global TV and PBS, where he has discussed a variety of topics and planning initiatives available to Canadian families.
For over 30 years, he has been helping Canadian families achieve clarity with their goals, while assisting them in making a significant difference in the lives of future generations. He has served on a number of charitable boards including the Abbotsford Airport Authority, his local church, and Briercrest College & Seminary.
Brad is also a founding member of the Abbotsford Estate Planning Council and is currently a member of the Canadian Association of Gift Planners. His passion is to help purposefully redirect every possible dollar to the organizations that make our world a better place. A father of two and grandfather of three, Brad lives with his wife, Donna, in Abbotsford, British Columbia.
---
The above-mentioned book titled, No Shortcuts: Ideas for Focused Results in a Distracted World, by Brad Willems, its views and/or opinions are for general information only. They should not be considered as product endorsement or for promotional purposes by Assante Wealth Management. The information provided in this book is for informational purposes only and is not intended to be a source of tax, accounting, legal or investment advice. The statements and opinions expressed are solely those of the author and are subject to change without notice. Although this information has been compiled from sources believed to be reliable, as at the date indicated, the publisher and author cannot guarantee its accuracy or completeness, and they do not make any guarantee or other promise as to any results that may be obtained from using the content of this book. All charts, illustrations, case studies, and examples in this book are for illustrative purposes only and are not intended to predict or project investment results. The information contained in this book may not apply to all readers and investors. You should first seek professional financial advice, as appropriate, regarding any particular investment or implementing any changes to your investment strategies in relation to your personal circumstances. To the maximum extent permitted by law, neither the publisher or author will be responsible in any manner for direct, indirect, special or consequential damages or losses, howsoever caused, arising out of the use of the information in this book.