Read our story and imagine how it could help you write your story:
In January of 1988, just 3 months after the "crash" of 1987, Brad Willems left the security of working in a local grocery store and embarked on the unfamiliar territory of becoming an entrepreneur. The timing was tumultuous. People were searching for answers to the questions attached to their burdens and uncertainties. As a rookie in offering financial advice, Brad became someone people brought their questions to. Eventually, he took his skillset out of the deli aisle at his workplace, and turned this helpful passion into a career.
Was being a business owner sustainable? The stakes were high for Brad's young and growing family. But one step at a time the business began to take off.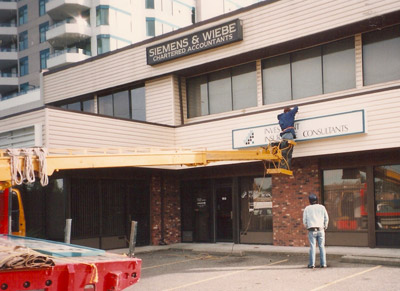 It was important for the firm to be independent in the early days. Unlike the approach that many banks were set on taking, clients were advised with a different playbook - one that does not rigidly tell them what to do.
In 1998, the firm merged with Assante Wealth Management - a move that uniquely prioritized financial planning with a robust toolkit that could assist clients with sophisticated planning needs. Bringing this high caliber planning approach to Abbotsford proved to be an extremely attractive offer, and led to meaningful growth.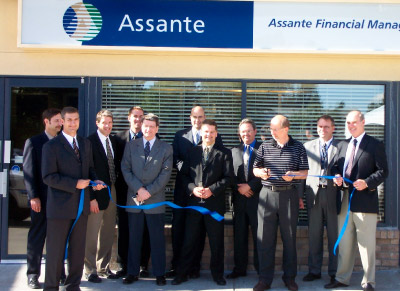 By the time the early 2000s came around, there was a lot of activity! The team grew to 12 members in 2001 when the firm bought Reimer Financial and adopted their clients. This was followed with a move to their current location on South Fraser Way to provide more space for growth. Amidst all this the world kept changing, prompting innovation in client care. One specific, significant moment was the world-altering event of 9/11. Society stopped. Markets closed. People wondered what they needed to do. Incubated out of this moment in time was the philosophy that all clients needed to have active rebalancing embedded within their portfolio management strategy, and that investment decisions needed to be governed by an investment policy statement, forcing the removal of emotions from important decisions in scary times. Recognizing the importance of establishing systems to help clients respond with the right action in the right timing has shaped the money management principles that guide the current approach today.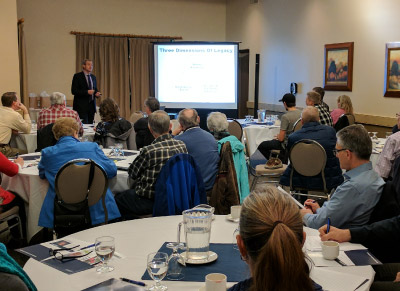 2014 marked the beginning of a 2nd generation in the family business as Brad's son, Steve, joined the practice. This new chapter developed a first-hand experience with intergenerational succession planning for clients making plans in their own family businesses. By 2017, the team was in a position to celebrate 30 years of supporting clients in accomplishing their goals and objectives.
Years of education, advocacy, and involvement in the charitable giving space prepared the firm to face the immense flooding disaster in the Fraser Valley in November 2021. By seeding the $20,000 donation to launch the Abbotsford Disaster Relief Fund, the families and clients in the community who were affected by the devastation received the help they needed.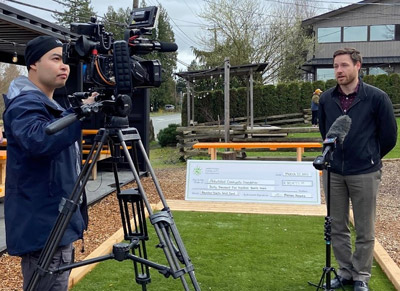 By 2022, the experienced and comprehensive guidance the Willems Wealth Planning Group has offered has earned them significant awards and well-deserved industry recognition.
The lessons learned over 30 years of building relationships with clients have reinforced the value of client communication. Uncertainty and fear inevitably surface every few years. Especially in times of turmoil, the firm operates from the playbook they developed in 2008 where lines of weekly interaction with clients provides a real-time supportive presence. With a posture like this, clients are likely to hear their advisors say: "we might never know where we're going, but we ought to know where we are".
---
The multi-generational and multi-disciplinary group we have today allows you to experience consistency in both relationships and in guidance. We have deliberately engineered our team with excess capacity in order to "sprinkle delight" into our daily processes. We look forward to inserting long-term rewarding reliability into your story.

~ Brad Willems
Senior Wealth Advisor