Client Perspectives
Listen in as some of our clients share their experience with us:
Client Impact
Money is more than just the dollars and cents. It is multi-dimensional and deeply personal. So how do we assess the impact we've had on our clients' lives? We look at their stories: where they started and where they are now. Perhaps your story might align with one of theirs?
Do you have causes that matter to you? We are thrilled to help clients reduce their tax while simultaneously redirecting funds to charities that they care about.
Do you have crucial decisions to make? We are enthusiastic about offering clients a steady hand to make smart choices - even amidst personal or global crises.
Do you wish others could better empathize with your concerns and anxieties? We are passionate about providing clients with a safe space to share their fears and questions with a posture of understanding their perspective.
Do you know that your finances are disorganized and lacking direction? We enjoy helping clients discover newfound confidence by guiding them to a purposeful plan.
Did you experience have a personal tragedy that has come with financial responsibilities? We are honoured to come alongside clients to navigate the dynamics of their darkest days.
Do you want to set up your kids and grandkids for success? We are proud to serve upwards of 3 generations concurrently to carry on wealth values and financial literacy for the family and for the future.
---
Awards & Accolades
Canada's Top Wealth Advisor: Best in Province 2022
Report on Business magazine and SHOOK Research named Steve Willems in the inaugural Canada's Top Wealth Advisors: Best in Province ranking, a collection of regional lists showcasing the best advisors from coast to coast. Top Wealth Advisors were evaluated and selected by Shook Research and The Globe and Mail.
J.D. Power - 1st Full-Service Investor Satisfaction 2021
Assante Wealth Management was ranked highest in overall investor satisfaction with full-service investment firms in the J.D. Power 2021 Canada Full-Service Investor Satisfaction Study, including ranking first in trust. The Canada Full-Service Investor Satisfaction Study measures overall investor satisfaction with full-service investment firms in seven factors (in order of importance): people; trust; products and services; value for fees; ability to manage wealth how and when I want; problem resolution; and digital channels.
Rising Stars - 2022
Wealth Professional Magazine named Steve Willems as one of Canada's Rising Stars in their 2022 report. The magazine undertook a rigorous marketing and survey process, leveraging its connections to thousands of advisors across the country. Members from the industry were given the opportunity to nominate professionals for consideration based on their performance and achievements over the past 12 months.
Community Leadership Award - 2021
This award is presented by our National Head Office (Assante Wealth Management) and is claimed to be their most prestigious award, recognizing an advisory team who embodies the top qualities of being a financial advisor, is a contributing member of our network, and supports Canadian communities through charitable donations or volunteer work.
---
What does this mean for you?
Lower Fees with Set Reductions
Our core investment strategies are cost-conscious, leading to a fee savings for most new clients. In addition, as the value of your portfolio grows, your fee rate is reduced.
Increased Transparency
The cost associated with running your portfolio and the services of our team are not hidden within your portfolio. They are visible and reported to you, and may even be tax deductible in non-registered accounts.
No Product Ties
We are fully independent and run on an open architecture platform, which means we are free to invest our clients' money in whatever structures we believe have the highest probability of long-term success.
An Educational Approach
Most of the financial news out there is noise, not signal. Without getting caught up in trying to foolishly make predictions or guess unknowable outcomes, we provide informed assessments of your current position, both personally and within the broader market. Additionally, our team produces monthly resources and hosts limited access client events to deepen your knowledge and confidence in the financial climate.
Delivered Promises
You can't take customer service for granted anymore. The bar has been set so low. As a group of "refined perfectionists", we attempt to sprinkle delight into everyday processes by reliably showing up, doing what we say we're going to do, and ensuring you're exceptionally well taken care of.
Access to Multi-Disciplinary Team
Our team consists of accountants, planners, financial analysts, and family enterprise specialists who all work together to systematically ensure no stone of your financial life is left unturned. We ultimately serve as coaches to break down the silos that tend to build up in the financial lives of successful people.
---
Your Other Options
There's no shortage of choice out there. So what are all the little things we do that set us apart?
Willems Wealth Planning Group
Do-It-Yourself
Robo-Advisor
Traditional Independent Wealth Management Firm
Bank or Credit Union Advisor
Investment Management
Customized portfolio
Yes
Yes
Yes
Maybe
Tax-efficient placement of investments
Yes
Yes
Sometimes
Maybe
Strategic tax loss harvesting
Yes
Yes
Yes
Maybe
Rebalancing Techniques
Yes
Yes
Yes
Maybe
Simplify and consolidate accounts
Yes
Yes
Maybe
Consolidated year end tax package
Yes
Sometimes
Drafted Adjusting Journal Entries Sent to your Accountant
Yes
"Factor" investing (size, value, profitability)
Yes
Behavioral coach to guide you through turbulent times
Yes
Yes
Yes
Outsourcing of time required to manage portfolio
Yes
Yes
Yes
Yes
Cost conscious investments
Yes
Yes
Yes
Psychographic risk assessment
Yes
Financial Planning
Proactive guidance on all financial matters
Yes
Yes
Cash flow based modeling
Yes
Net worth projections to guide decision making
Yes
Yes
Yes
Long-term tax modelling & grind down strategies
Yes
Will & POA diagnostic
Yes
Yes
Insurance policy review
Yes
Yes
Tax return analysis
Yes
Coordination with other professionals (CPA, attorney, etc)
Yes
Yes
Yes
Guidance of tax-advantaged charitable giving
Yes
Sometimes
Estate tax identification and reduction planning
Yes
Yes
This information is believed to be factual and accurate, but we do not guarantee its accuracy and it should not be regarded as a complete analysis of the subjects discussed.
---
Professional Affiliations

Family Enterprise Advisor: Family enterprises generate almost half of Canada's private sector GDP and almost seven million jobs, so there is a critical need for expert advisors who understand the uniqueness of family business. Through the FEA Program, we set the standard of education for professional advisors and prepare you for attaining the FEA designation, the pinnacle of expertise in family enterprise advising.

Certified Financial Planner® certification is the world's most recognized financial planning designation and is considered the 'gold standard' for the profession. CFP professionals have demonstrated the knowledge, skills, experience, and ethics to examine their clients' entire financial picture, at the highest level of complexity required of the profession.

Chartered Professional Accountants are on the front lines of business in BC, and they see firsthand the issues that are affecting investment and the economy. Our members advise multinational corporations, small businesses, not-for-profits, government agencies, and countless individuals. They are highly regarded for their leadership in the field of public accounting, their strategic insight in the boardrooms of top corporations, and their guidance in government and public sector accounting.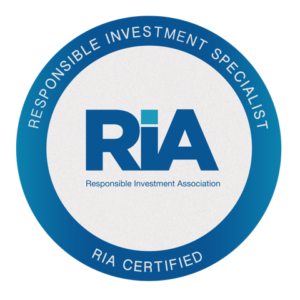 Responsible Investment Specialist (RIS) program equips advisors and financial planners with the knowledge they need to discuss environmental, social and governance (ESG) issues with Canadian retail clients, as well as practical insights on how to incorporate RI into their business. The Responsible Investment Specialist (RIS) credential is suitable for mutual fund-licensed investment advisors and investment specialists.

Chartered Financial Analyst: The mission of CFA Institute is served by generating value for investment management professionals and engaging with the investment industry to advance ethics, market integrity, and professional standards of practice, which collectively contributes value to society.