Easter has come and gone, and this year certainly looked a little different for the Willems family, as I'm sure was the case for your family too.  Regardless, we spent some physically distanced time together, appreciated the meaning of the holiday, and took advantage of the sunshine to cross some "Spring Cleaning" tasks off the to-do list.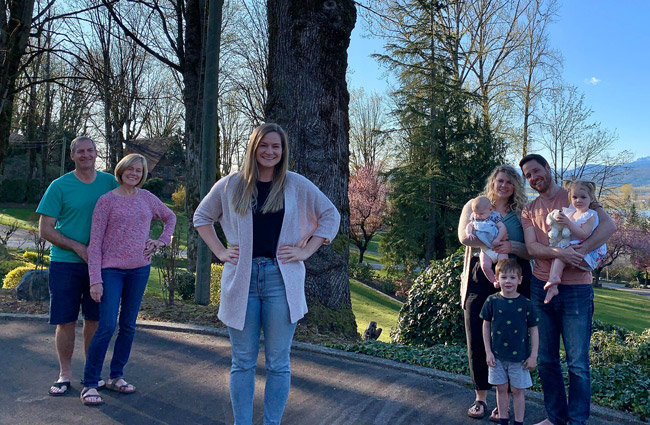 As you may wish, stay connected this week in any of the following methods.
1) State of the Markets Web Calls
Join us for a brief 30 minute Zoom Web Conference Call where we will share recent insights we're hearing from portfolio management teams, and/or stories from the past that we've been reflecting on that seem particularly relevant today.  The sessions will be led by Brad Willems and Steve Willems and will provide a platform to take your questions and engage in dialogue as a group.
Thursday, April 16 at 1:00pm – REGISTER NOW
2) Wealth Matters Conference Calls
These calls piggyback on our broader Assante network across Canada and will bring in CI Investments' top portfolio managers for direct access to client questions.  A summary of the call can always be made available if you are unable to join the live call.  This week, our session will feature Marchello Holditch, Vice-President and Portfolio Manager at CI Multi-Asset Management.
Wednesday, April 15 at 10:00am – REGISTER NOW
Did you miss last week's conference call with Cheryl Norton and Bob Swanson, Principal & Portfolio Manager at Cambridge Global Asset Management?  Listen in to the replay here.
3) Book a Virtual Review
Our Assante Abbotsford Branch has officially closed as of Thursday, March 19, 2020. As such, there will be no face to face meetings. However, virtual meetings can be booked at your convenience directly with Brad or Steve through the following links:
Book a Virtual Review with Brad
Book a Virtual Review with Steve
Our Client Service Team continues to work from home and is here to support you. Be in touch if we can assist in any way.
Take care & talk soon,

Willems Wealth Planning Group
Assante Financial Management Ltd.
PS.  With the increasing use of the Zoom and other virtual meeting systems, we thought you might find this amusing: Zoom Mistakes.